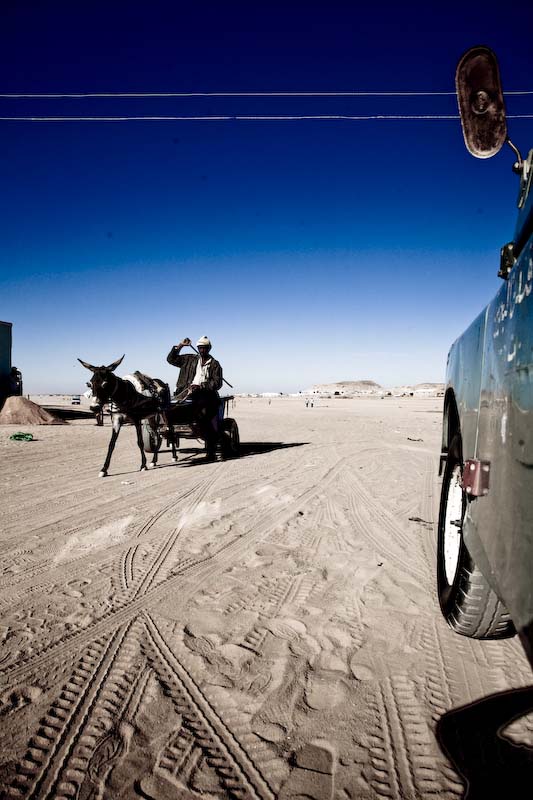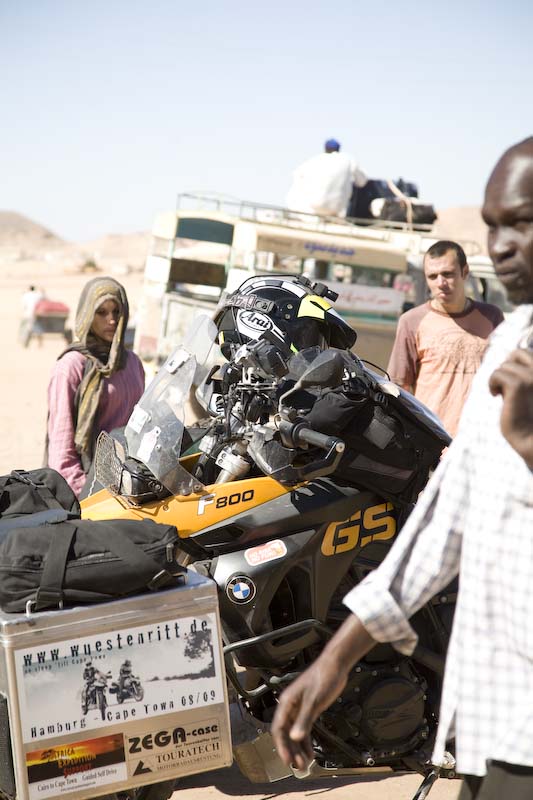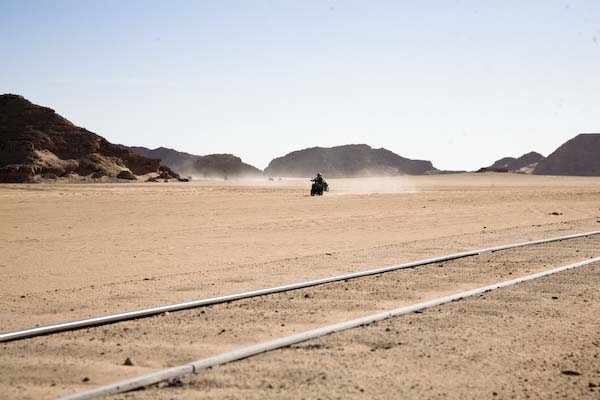 Finally, we're really in Africa now. Although we've theoretically already set foot on African soil more than 2 weeks ago, we have only today arrived in the "real Africa". Finally away from all the chaos in Egypt. Not a noise, no lights, no traffic, only silence and stars and desert.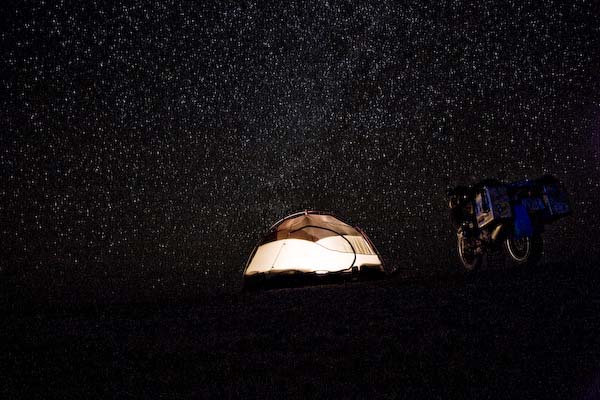 The ferrie-trip through the nile to here in Wadi Halfa (Sudan) took around 16 hours but was a pleasure. We went for 3rd class tickets which means we stayed on deck. I had the great idea of pitching my tent right there on the deck. This provided for my own clean "cabin" with a view to the stars. (My wonderful Salewa tent that I got sponsored from dear Ismail in Istantbul can be put up without the outside sail which makes it possble to have a complete sky view through the thin see-through net.) Thanks to pitching the tent I also didn't have the worry off constantly guarding our valuables from everyone else on deck, and I also didn't have to fight for my little space on the over-crowded deck throughout the night . Like everyone else we pushed and fought our way out on arrival and headed straight for the ferrie with our bikes on that has already left Aswan a day before. Unloaded bikes, did all the customs and carnet and were finally through the gate. It was a great moment. The sun that was setting looked just like an "African sun" should.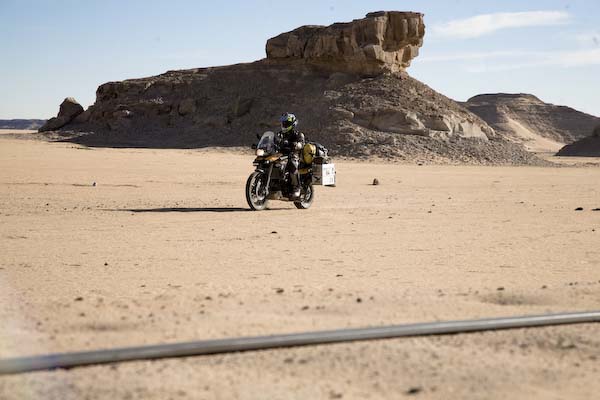 We followed the road for about 5 km then we were off the tar and drove another 2km or so straight into the desert. This was my first introduction riding in sand with a bike. Some of you might know that I was really anxious about this since I have no experience whatsoever concerning sand. I absolutely enjoyed every second of it. The bike's behind goes left and right and is all over the place which just feels wrong and unfamiliar but you just keep the throttle open and go for it. I have to add here that this was without luggage so my next post might be a completely different story, but point is I loved it, for now anyways.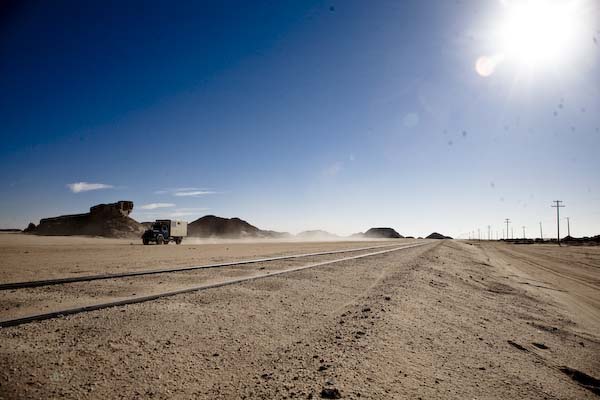 We made friends with some other overlanders while we were in Aswan and on the Ferrie. Mainly a group that's doing a trip under the guideance of two people, Timo and Debs (Debohrah). They have a overlanding-company that provides you with 4×4's which you drive yourself, saving you the hassle off having to ship your own 4×4, and also making it possible for people who doesn't own a 4×4 to do a "self-drive" guided tour through Africa. They organise all the gear and permits and what-not. Great idea really. So if anyone's interested, they're great, I can highly recommend them. (www.africaexpeditionsupport.com) Then we also met a couple, Anselm and Johanna, two Germans, overlanding in an old German army truck which Anselm has built into a 5-star camping van. I don't want to do this trip with any vehicle other than my GS, but I have to admit that I couldn't help to have felt some envy seeing how much space they have for themselves. We are all camping together tonight. O yes, how could I forget to mention dear Florian who we originally met in Amman, Jordan.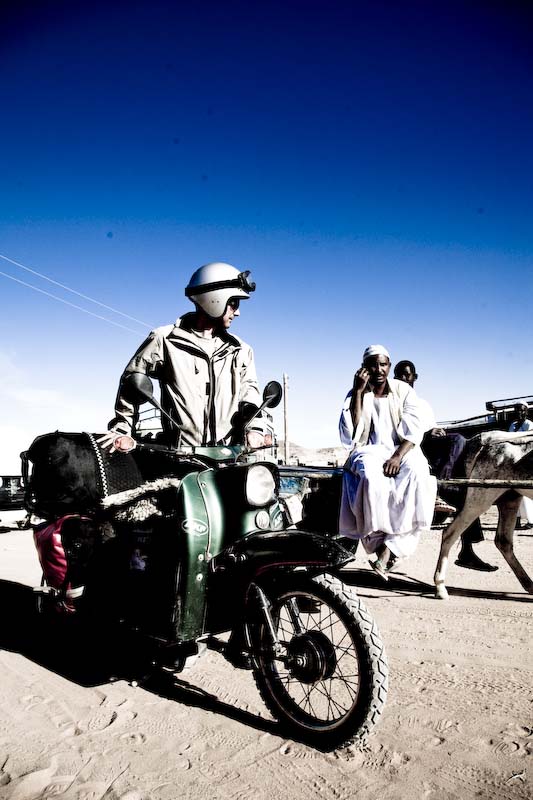 Me and Christoph are doing the same route than Anselm and Johanna is, so we'll probably be camping together for another few nights. We're also happy for the company. This also provides us with a back-up in case anything goes wrong on the way 'cause they'll be following behind us. They were also kind enough to offer to carry any extra fuel or luggage to reduce our weight on the bad roads that follow. Tempting, but we have a schedule on which we're far behind, they don't . We'll see how it goes.

It's on perfect nights like these that I miss my friends and family and fantasize about you guys being here, like the Americans would say, to share the moment". Well, at least you're reading this which is better than nothing I guess…

Liebe grüsse aus Sudan,

Gideon
Tags: Gideon, Sudan, Wadi Halfa