! POSTS VON GIDEON LESEN ! ! READ ALL POSTS BY GIDEON !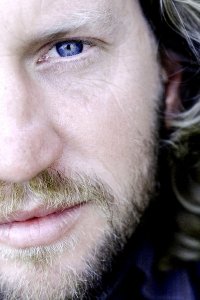 Who had the idea for this trip?  
Since quite a young age (around 18 or 19) I wanted to do something like this. Me and Wouter (good friend in SA) even sort-off made a packt back then that we're gonna go through  Africa in 4×4's some day. Since then it's always sort-off been in the back of my head. I guess there's alot of different things that lead to it, but definately one of the main things was seeing Ewan and Charlie doing it on the series, Long-Way-Round, where they're basically travelling around the world on their motorbikes. Having seen their serie, I got my bike with the idea of doing some trip or trips on it, involving places a bit more off the beaten track. After getting the bike I tried to convince alot of different friends to get a bike and do a trip through Africa with me, but with no luck. They either couldn't afford it, or couldn't just leave work for months or had family's etc. Christoph was one of my friends that I would've really loved to do such a trip with, so I've also suggested and joked about it a few times with him, but he never really seemed interested or convinced. Anyways, thats what I thought untill he phoned me out of the blue from Germany asking me if I would still be interested to do such a trip, saying that he wants to order a bike and do the trip. It took me about 30 seconds to make up my mind and commit to it.
So I think the original idea comes from myself but its thanx to Christoph that the idea is becoming a reality.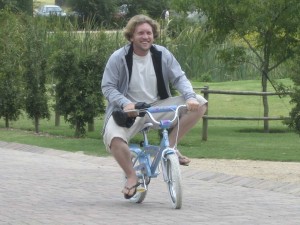 Who would you like to come across on the trip?

Honoustly, I have no specifics there. 
Who would you not like to come across ?

Guys on horses or Camels whith big guns that talk Arabic and are aggressive and trigger-happy.
Which country do you take the most interest in?
Again I don't really have one country that I'm more interested in. Maybe Malawi cause Wilber Smith frequently refers to it as the most beautiful countriy in Africa and the people there is suppose to be super-friendly. But actually I couldn't really care less if which route we're taking. I would've been just as happy travelling through Russia or Asia, or anything different from the so called  western-world.
What are you going to miss most when youré on the road?
My Piano. And a double bed with white sheets…
Are you scared? About what?
Maybe it's because I'm too uninformed, but no, I have no real worries about anything whatsoever really.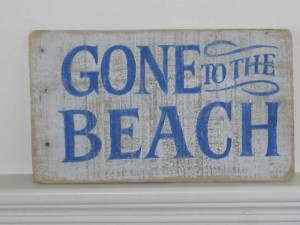 What do you think about Christoph?
I think he is the absolute perfect guy to do such a trip with. Great friend, super guy. I am very greatful that I get to do the trip with him.
Can you depend on your equipment?
Yes. 
Are you well prepared?
I think I am more than well prepared for this trip, but to German standards maybe not. 
Anything you wanna get off your chest? Thanx to anybody?
Although me and Christoph already had some small differences I think we're gonna make a perfect team going through Africa. I'm happy that Nadine is doing Turkey with us and that she's lending her boyfriend to me for nearly 4 months. I also would like to thank the guys who's put so much into the internet-site. Also greatful for the Man upstairs who's been taken real good care of me regarding all aspects in life. And last but certainly not least, thanx to dear old Bach who's gonna keep me company and make me feel good through dark Africa.